WHY WE ARE DIFFERENT
AAA Recommended
4-Year / 48,000-mile Warranty
1-Year Nationwide Warranty
Free Loaner Vehicles
ASE Master Technicians
Family Atmosphere
Repairs
Some say we're Nashville, TN's best kept secret for Automobile Repair, Service, and Maintenance.  We're proud of the work we do, and would love the opportunity to be your "neighborhood mechanic." We've got the experience, expertise, the latest tools and technology to properly diagnose and repair most automobile makes and models. 
Maintenance
Sometimes your car will fail, and thus auto repair is necessary.  We're big proponents of proper maintenance and service. Maintaining a car can be compared to caring for the health of our own bodies.  Sometimes our bodies break down and need repair, other times routine care and preventative maintenance can be the best prescription
Service
You will not find any pushy sales people here! We are a family owned and operated business that believes in communication, integrity and honesty. We will speak to you in a friendly, respectful and professional manner. We know that for you to trust a business you should feel heard. We will communicate what we find in a thorough inspection and explain so that you can understand and make an informed choice. Questions are welcome.
Tune-Up
Keeping up with the necessary maintenance tune-ups are essential to prolonging the life of your automobile. There are factory recommended services based on the age or miles on your car.  Also, there are times when service is needed based on the wear and tear your car is showing. Whether you're searching for help with a small issue, or you are looking for a long-term relationship with a full-service automobile service business, you've come to the right place.  We offer a full menu of repair and tune-ups services.
Diagnostics
When you are having an issue with your car, the last thing you want is for someone to throw parts at it and waste your money. Our technicians are ASE certified and use the latest technology to determine the cause of your issue, so we can repair it correctly the first time. We know that you work hard for your money, and we want to make sure you don't spend any more than you need to!
Second Opinion
A trustworthy mechanic and diagnostics is invaluable. It's peace of mind that you won't pay more than you should or replace parts that aren't needed. We would be happy to give you a second opinion so you can make an informed decision. Regardless of whether your do the repair with us (though we hope you do), we can perform a diagnostic so at the very least you are well informed. After all, knowledge is power. We want to do everything that we can to earn your trust.
As a family owned and operated business committed to quality, our recommendation is to find a shop you can trust and go to them for everything. Cars are complicated. Go to the shop whose technicians are getting continuing education classes annually and have the latest computer diagnostic equipment with the knowledge to use it properly.
Affiliates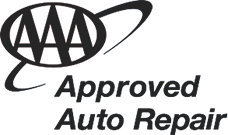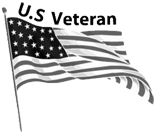 Why choose us?
We're here to earn your trust, and your loyalty, and your referrals!
Call and visit us - find out about what makes us different,
and why so many people recommend us! in the auto business!
REVIEWS
Again, easy to schedule, easy to talk to, the work done on my car was what was needed, with great communication through the process. Love you guys!
So fast, and so cheap comparatively, honestly zero complaints, everyone's so nice and quick
Thank you for always watching out for my safety with great car care. Your staff are awesome!
Staff are so friendly and helpful and do great work. Conveniently located and quick service.
Excellent service. And finished ahead of schedule, at the price quoted.
I took in my van during one of the breaks... Read more at SureCritic
I brought my car to Hillsboro Village... Read more at SureCritic
I brought my car in, and half an hour... Read more at SureCritic
I have seen this station for 40 plus... Read more at SureCritic
Got a nail in a tire, brought car in to... Read more at SureCritic
Conveniently located near Vanderbilt... Read more at SureCritic
I have used them for several years. They are always competent, timely, and communicate when needed.
Incredibly friendly staff. They got everything done quickly and efficiently, and their prices were more than fair!
Even when you have a small question the service is still the best.
Most excellent service; communicative and helpful.
I appreciate the honesty and transparency from Brent, the mechanic.
Hillsboro Auto Service always does an outstanding job. No matter how small or how big the job may be, they've got it covered!
It was a pleasure dealing with the staff. They were professional and very atttentive to my needs. I would definitely call on them again.